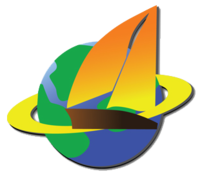 Circumvent internet censorship by using a proxy-based anonymizer.
Ultrasurf review – fight internet censorship using this proxy-based anonymizer
For the past few years there have been countless talks about Internet censorship. Even in US there were cases when sites designed to share open-minded information were blocked. This act has caused millions of people to protest – online and offline – to stop the Senate from passing the Internet Censorship bill. However, in China, Internet censorship is already happening, to the point that even the search engines are censored there. Elsewhere, in Iran they are building their own Internet as a way to keep their citizens oblivious from what is happening around the world. Even India tends to make a lot of ripples on and off about checking the Internet and their freedom of speech. For those living in these countries, using a proxy tool like UltraSurf may be the ideal way to bypass Internet censorship.
What Is UltraSurf?
Despite the fact that "UltraSurf" may give the impression it is a web browser, that is not true. It is in fact a software program that works with Internet Explorer and other browsers alike. It hides the IP address of the user while it browses the world wide web. Even though there is an add-on for FireFox available, the use of IE is the default option. Therefore in order to use other browsers, you need to manually set up proxy to use the program.
On the default configuration Internet Explorer automatically opens up when the software is launched. This feature can be turned off using the UltraSurf Configuration Panel. As for the homepage, it is stated that UltraSurf was designed to help people living in countries like China, where the Internet is heavily censored. These countries do not allow its citizens to visit social networking sites and International news websites. Ultrareach Internet Corporation created UltraSurf with the sole purpose of providing these citizens with on-demand proxy. This anonymous connection is established every time the user connects to the Internet (if the UltraSurf is set up as a startup program). With it, the user has the privilege of bypassing any type of Internet censorship and viewing blocked websites.
On their official website, it was also mentioned that even though the original target of the software were the Chinese residents, people all across the globe can benefit from this kind of security, and use it as a way to protect their identity and privacy while using the Internet.
Those who use UltraSurf will be able to mask their IP and hide their identity – this works best for anti-government bloggers. However, it is important to use a public blogging service for this purpose, because a custom domain would allow the authorities to easily track the person by simply contacting the registrar of the domain.
The Best Way to Use UltraSurf to Stay Protected
Step 1: Download the latest version of UltraSurf and save the file on your hard-disk.
Step 2: Extract the ZIP file anywhere on the hard drive. Since it is a portable software you do not need to install it. In fact you can also copy the .exe to a pen drive, that can be carried and opened anywhere – like in a cyber cafe.
Step 3: Make a shortcut on your desktop, and launch the program to execute the tasks that need to be done online, such as blogging behind the firewall, sending emails anonymously or visiting censored sites.
Step 4: Once you're done, simply delete the program (if using a shared computer), in order to delete any traces that you have used a proxy application. This is similar to the TOR browser, the only difference is that a TOR set-up is stronger: it allows the user to modify proxies to any country they want to use.
How Does It Work?
Once connected to the anonymous proxy servers provided by Ultrasurf, all the web traffic between your browser and the outside world is done with a high level of encryption. Your Internet Privacy is protected by hiding your ip address, all the websites you visit only see the ip addresses of the proxy servers.
Keep in mind only the traffic relayed through your web browser is safely encrypted by ultrasurf; other services like Skype, Whatsup or mail clients are unaffected by the usage of this software.
After surfing the web anonymously and closing the application, it will wipe out the browser history, cookies and other temporary files, but only if it is stopped in a properly manner. The 'Delete cookie automatically upon exit' and 'Delete history automatically upon exit' check boxes in the options menu must be checked. If the application is closed abnormally by using CTRL+ALT+DEL for example or your windows box crashes the user needs to clear history, cookies and browser cache manually.
Sometimes you will see a left-over folder labeled 'utmp' – this folder features temporary files. The files in this folder don't have any extensions and are approximately 1KB each. They can be opened using a regular text file editor like Notepad or PsPad.
Once the UltraSurf folder has been deleted after being used, it's very important to ensure that the utmp folder is also deleted. For those who are living in a country where writing a blog is considered as a risky act, or those who are trying to report anonymously, it is very important to ensure that the files are fully deleted. Using a file shredder to get rid of files completely and remove all traces of anonymous usage is highly advisable.
Protecting the Privacy of the User
UltraSurf focuses on protecting the privacy of the user, and just like VPN services, it changes the IP address while it is being used. There are a variety of security programs that can be configured to provide more security by providing dynamic IP addresses while the user is online. Such program make it unfeasible to trace the location of the user.
Fake IP Address Per Session
If it's needed, UltraSurf can supply fake IP addresses each session. All you have to do is close and start the program again, it does not automatically change the IP while the program is being used.
Pros
It masks the IP address.
Simple and very easy to use – it's perfect for beginners, and there's no need to read the guide.
Offers fast proxies.
Can be used by any application that's capable of using a proxy.
Portable software that can be hidden from the prying eyes deep within the directory structure of the PC.
Removing the program only takes a few 'SHIFT + DEL' commands.
Cons
The temporary files may be hard to notice and their removal missed.
The proxies that UltraSurf offers are just from US.
English user interface only.
Final Verdict
For those who only need encryption and simple privacy, UltraSurf can provide these in a convenient way. Although some question its effectiveness, we strongly recommend Ultrasurf. It is a must-have anti-censorship tool that allows users to surf the net freely without the need to acquire an expensive services like a VPN.